Today's outfit:
I'm wearing another leather vest again....leatha leatha leatha.
Hahaha for those who watch Project Runway know what I'm talking about...that woman (I forgot her name) she is hillarious, super obsessed with leather, "I watch leatha tv."
okay maybe no one finds it as funny as I do... but I kind of love leather too
...excuse the blurriness in this one
close-up on the button, it has a star on it... i like stars. oh i finally changed my nail color i got tired of the pink, it's still Chanel (dazzling) though.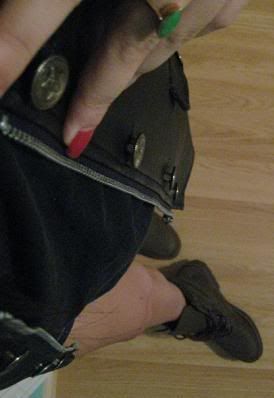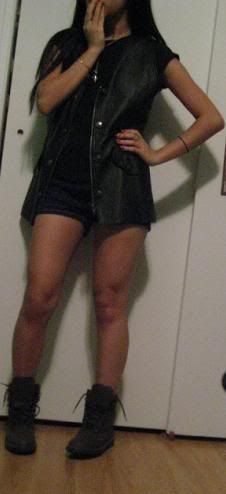 I am leathalicious!
xoxo
Karen