What a great weekend so far. You know what I love? Shopping and good friends, together the combination is unbeatable. So I finally got together with my good model / friend Liz, she is amazing. We went to the first day of the Barney's Warehouse sale around 8:30 and it was crazy hectic. There actually weren't many great deals left or anything I don't know if that has to do with the merchandise stock in general because we arrived relatively early, doors opened at 8am. We did manage to score some awesome heels though, yay!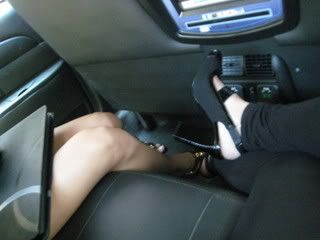 hers:
mine: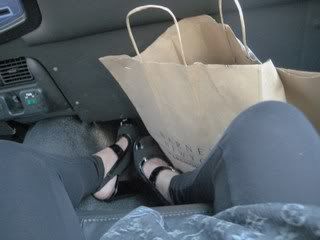 Liz @ a go-see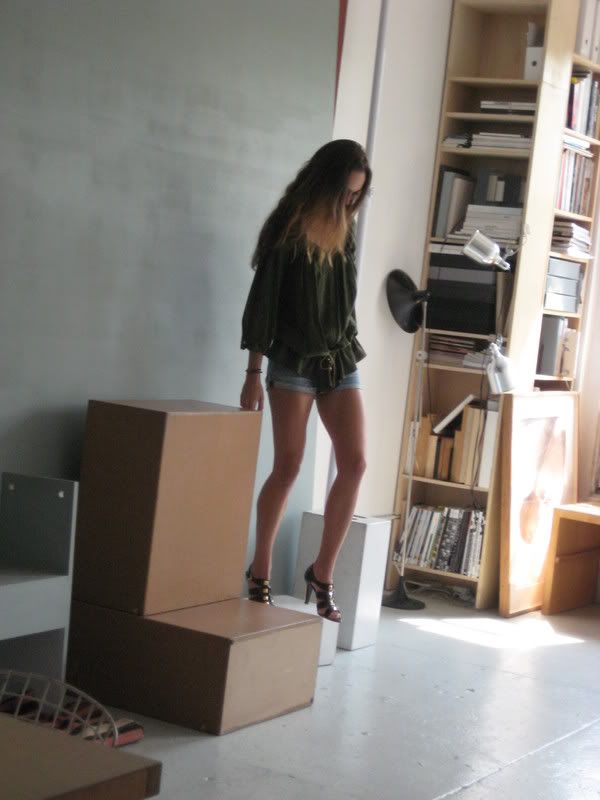 Isn't she so fierce? The best thing about her is she is genuinely such a sweetheart. I really hope she becomes really successful, this girl is amazing. Do you love her outfit? I'm her stylist! We shopped for it earlier at Barney's, the cutoff denim shorts are hers.
My outfit:
Wearing the Marc by Marc Jacobs heels I scored at the sale :)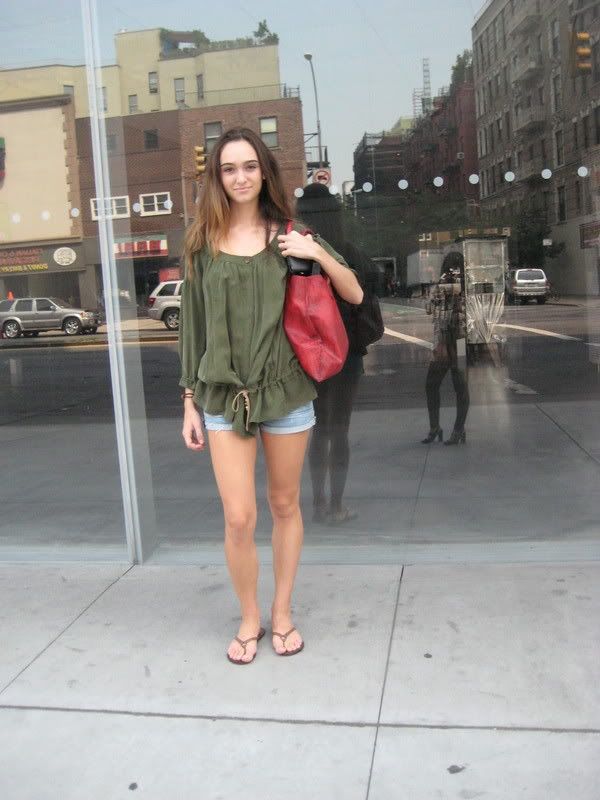 For those who are interested in going:
236 W 18th St.
Stay tuned for pictures from our night out!
xoxo
Karen