Hey guys. Wow I know I have been MIA...I have been very very busy with a lot of things, (among them was my fabulous internship at Balenciaga...ahh!) but here are some pics from some shows that I have attended so far on 2.13 (Morgane Le Faye and Art Academy) and 2.14 (Vena Cava and Spurr)!,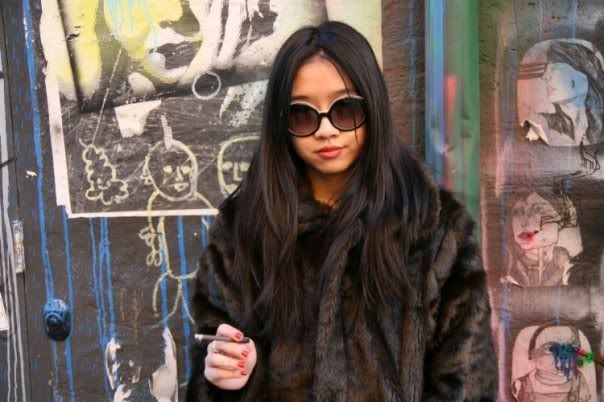 Of course, I have to show my outfit first!:
Me outside Vena Cava, Chanel sunglasses, Alexander Wang Dress, (Vintage) fox jacket, Balenciaga Day Bag in electric yellow, green stockings and Chloe heels.
Morgane Le Fay; I took a couple videos, along with pics. Gorgeous collection, loved the hoop skirts...the elbow length fur gloves on the other hand, very reminiscent of Balenciaga Pre-Fall '09 though...hmm just sayin'...
Academy of Art University...spotted Anja, Karlie & Chanel, Jack from Project Runway, Miss Jay. I attempted to take several pics / videos, did not have great seats because we arrived kind of late...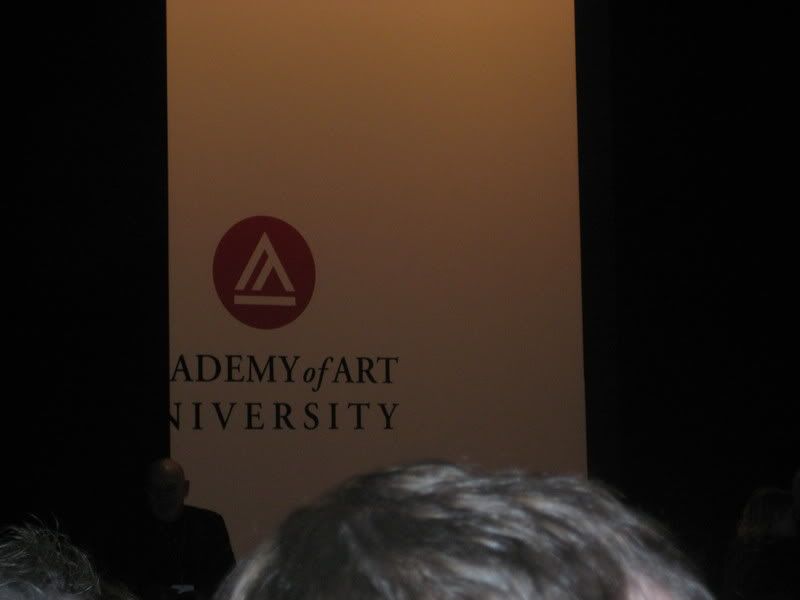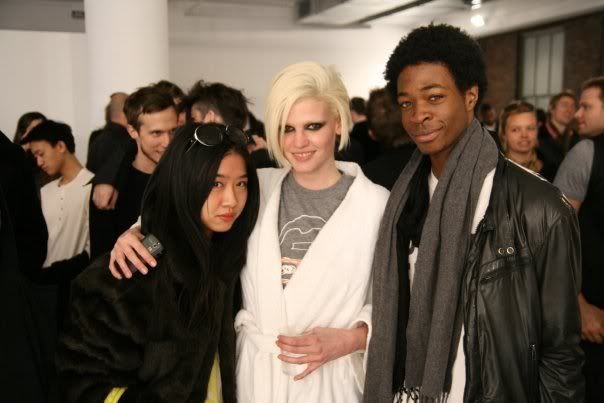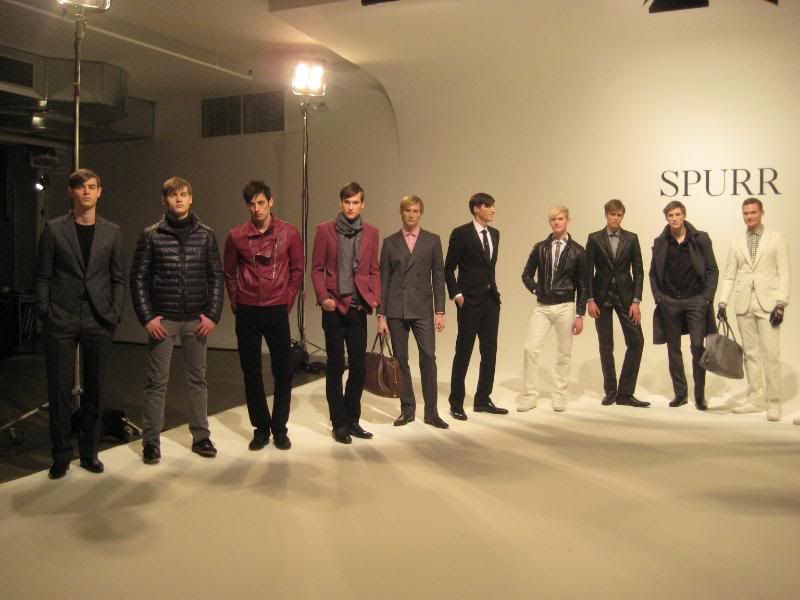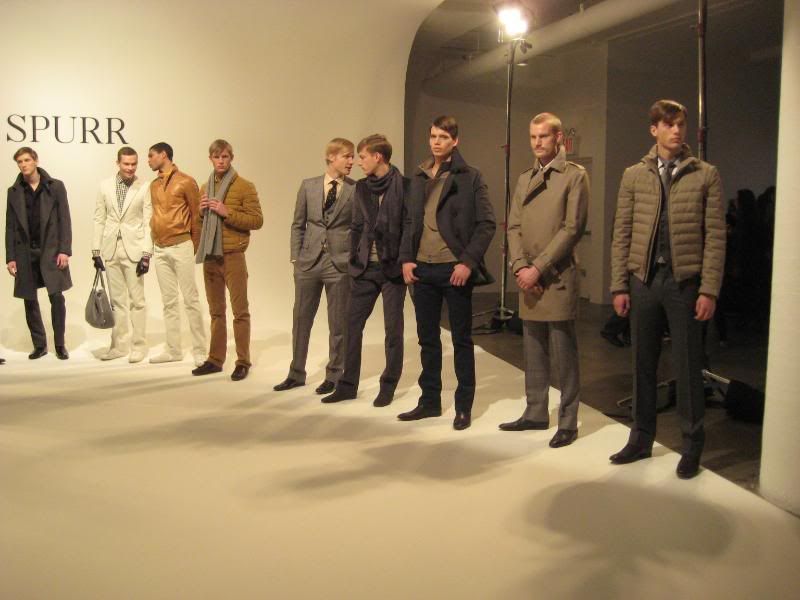 Vena Cava: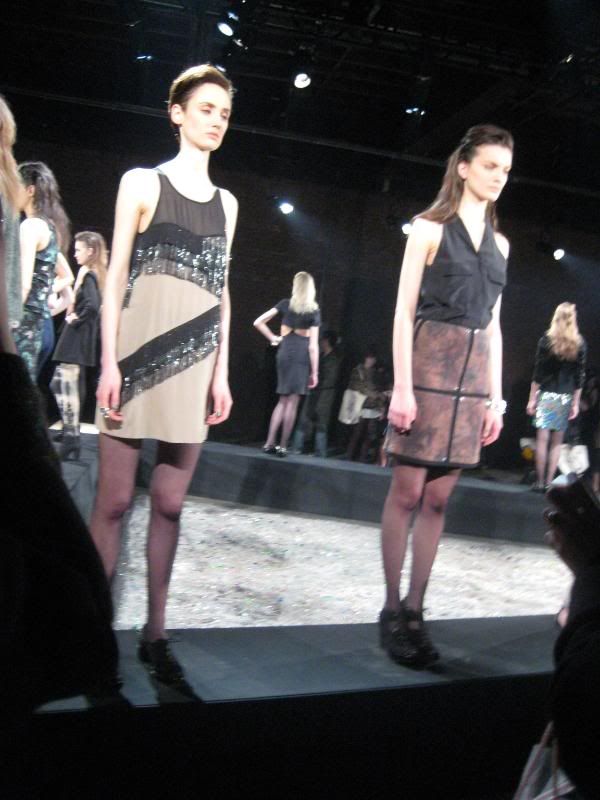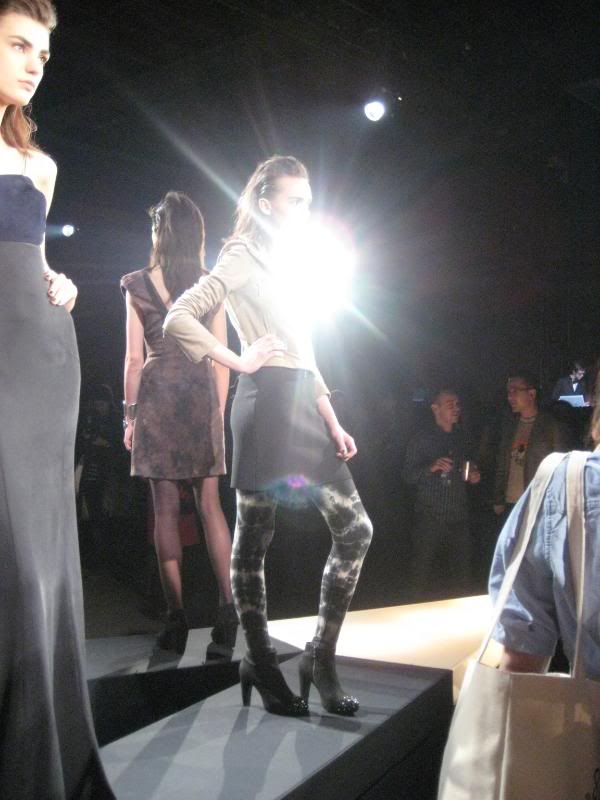 ...Do expect better quality pics soon when I am being not so lazy / busy...otherwise check out YouBettaWork (link to the right), one of my best friends that has covered almost every show I have been to with him... Stay tuned, more model spottings to come! xx