hello, how was everybody's weekend? did anyone actually go to the sales i posted about? i have been mia for a little bit but now i'm back with pictures! thank you all for your kind comments on my last outfit :)
saturday was the bon jovi concert @ central park, it was amazing and we had a great view.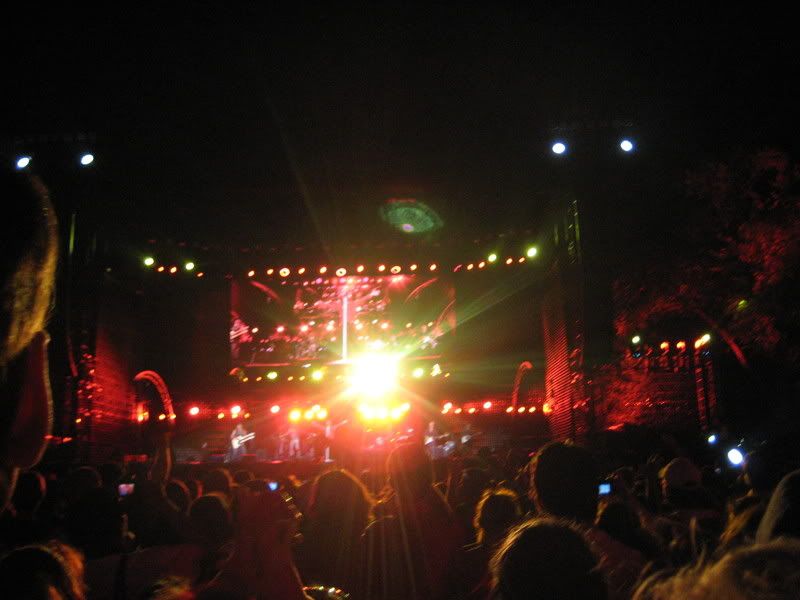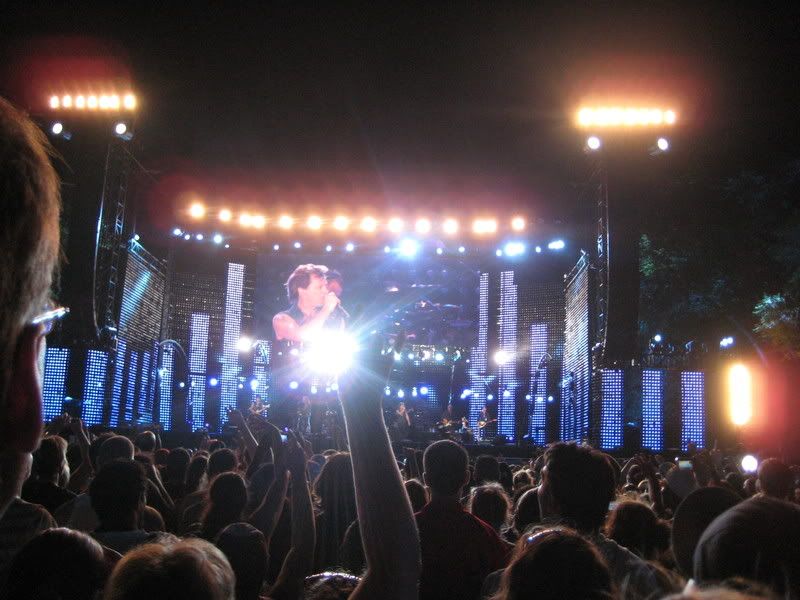 ...and this was what i originally PLANNED to wear, except it took FOREVER to deliver, argh!!!
so i'm sure everyone has heard about the margiela vs. penfound...and ofcourse i hopped on it like hot cakes, it sucks being a broke college student and i have decided to stop leeching off daddys wallet and relax for the summer. soo naturally i can't afford the runway version (sorry margiela unfortunately i'm unable to drop $1,400 on a tee :() which i would have loved to own... i settled for the original penfound artwork tee, shorts: aa, and gladiator sandals.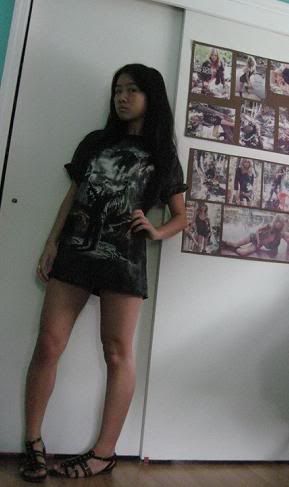 here i am rockin the matching sunglasses too!!!!
...just kidding, i drew it myself on microsoft paint, i wish.
-VS- runway look: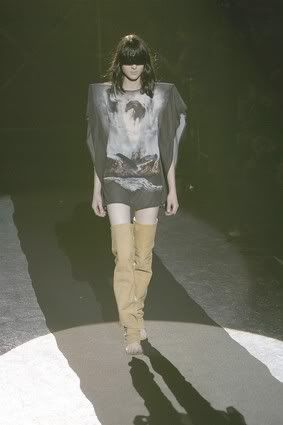 here is the article from the LA times incase anyone wants to read:
http://www.latimes.com/features/lifestyle/la-igw-cash25-2008may25,0,3053888.story
oh and there has been tremendous debate on how margiela ripped off penfound and etc. etc...but in my perspective i think it is much more than that, and it goes deeper. in my opinion, margiela has an artistic standpoint based off the original artwork if you think about it. in the penfound version, you see the native american in the middle... and in margiela's version that is replaced by an american eagle, hmmm... some food for thought? do you think it foreshadows what has been going on, figuratively and physically with the native americans? je ne sais pas, what do you think???
xoxo
karen