...is that what these are called? i can't recall. anyway my lifelong obsession of parisians, and paris, france never seem to end. hopefully i will be able to visit in the near future.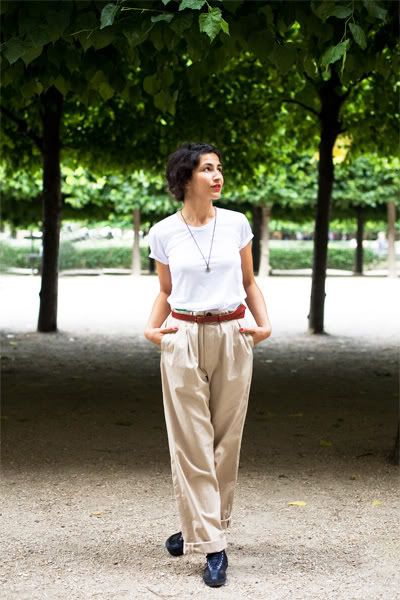 (garancedore.fr)
...which brings me to another question: why are parisians so damn (effortlessly) chic!?!? sigh.
so inspirational...i decided to dig to the end of my closet and i find these, they are actually my mothers'...fantastic.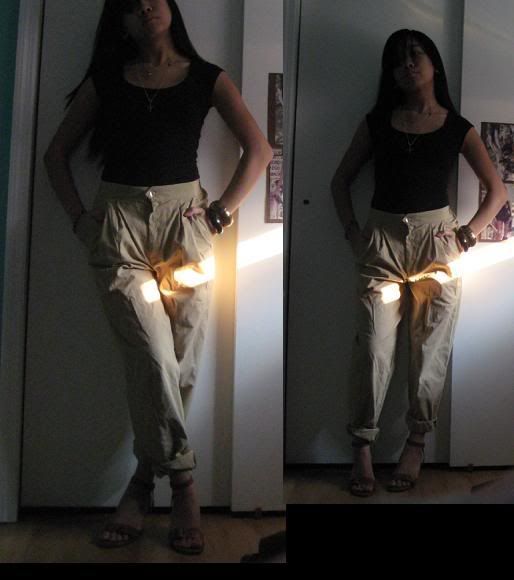 my apologies for the poor lighting, and weird ray of light effect due to my blinds!
...much better?

anyway I don't know how I feel about them on me, makes my torso look super short... I hate being short argh!!!! let me know what you think!
and...i'm off
xoxo
karen
TODAY: MONDAY 7/28
this is so last minute but, to the people in the nyc area, oak (28 bond st) is having a huge sale right now and today's the last day until 8pm. cash only & all sales are final. let me know if any of you go!