happy 4th of july to those who do celebrate it. many of you are probably on their way, if not already at a bbq today or some other festivities. the following is what i am wearing today:
todays outfit is fairly inexpensive:
white blazer from h&m (purchased a loong time ago)
tshirt from h&m
highwaisted shorts from f21
vintage bag (i stole from my momma, love her i always borrow her stuff... she has some cool stuff!)
boots dolce vita
...cheap & chic, yah!?
i like the lapels on the blazer...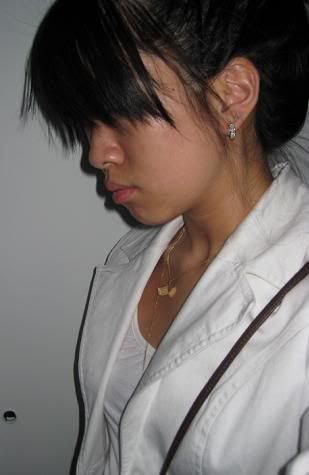 but who am i kidding wearing a white blazer to a bbq, how impractical! i am probably going without it.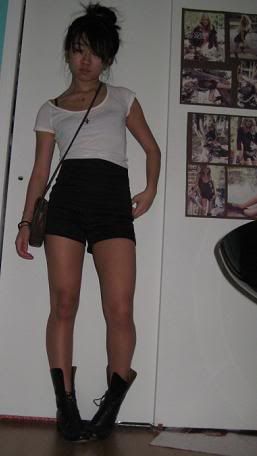 wow look how freakishly skinny i look in this blurry picture, as you can see i am still learning how to use my camera.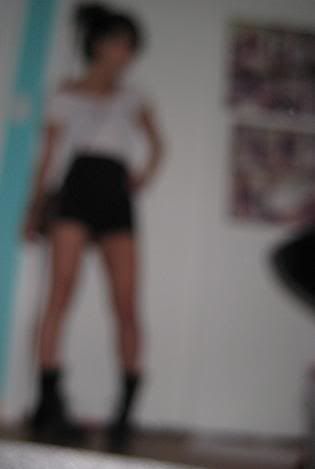 closeup, the inside of my boots are metallic!
nail color: chanel organdy.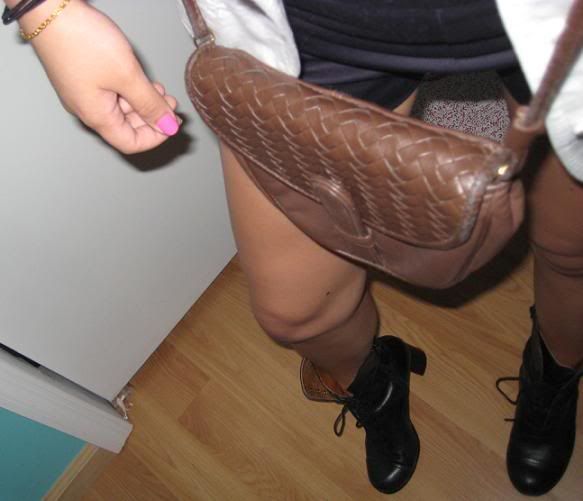 here is my lame attempt in dressing patriotic:
also, I will try and keep everyone up to date on information i receive about summer sales (even though i'm trying to save up and can't afford to shop anymore, i might as well share it with my readers)
if you live in and around nyc... this for today is if you're into organic clothing (save the environment!, global warming is totally messing up our already messed up ny weather even more, it is raining today!), the following is from dailycandy:
GomiNYC Summer Sale
What: The EV ecoshop was plugging away responsibly before everyone went gaga for green. J Brand and Edun organic cotton denim, Prairie Underground organic dresses, and Mociun organic swimsuits are up to 75 percent off.
Why: Jump on the sustainable bandwagon for the long haul.
When: Thru July 31. Mon.-Thurs., 1-8:30 p.m.; Fri., 1-9 p.m.; Sat., noon-9 p.m.; Sun., noon-8:30 p.m. Closed July 4.
Where: 443 E. 6th St., b/t First Ave. & Ave. A (212-979-0388).
i can't wait for fireworks tonight, hopefully!... happy bbqing my readers (if there is any?... don't be shy, let me know what you think!)
xoxo
karen